Top 12 MTF Transition Essentials
Posted by Paxsies Underwear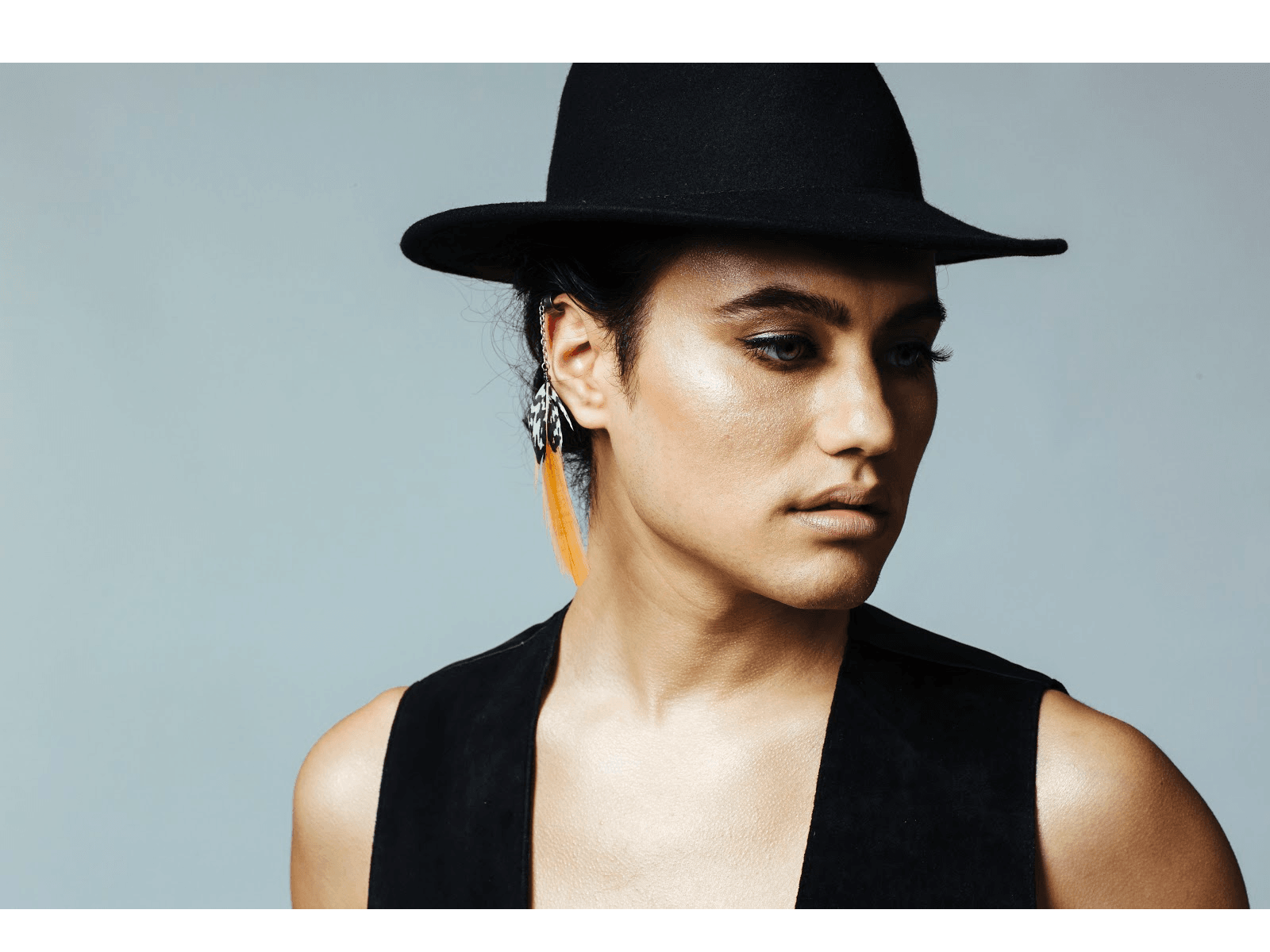 For many transgender women and transfeminine people, starting their transition is one of the most exciting moments of their lives. Once you make the decision to come out and become your authentic self, comes another question. Where do you even start?
We've compiled the top 12 MTF transition essentials (in no particular order) to help you unleash your true fabulous self! 
1. A Diary
During your transition, you're going to experience a lot of changes, frustration, joy, and a whole lot of firsts. To us, keeping a diary, whether it be physically or digitally, is a great way to keep track of all these new memories. When you look back at them later on, you'll see just how far you've come. It's a feeling like no other! 
As an added bonus, keeping a diary has been linked to better mental health and improved immune system functioning!
Many transfeminine people experience gender dysphoria in relation to their genitals. Tucking is one of the ways you can alleviate this dysphoria, and involves minimizing the contour of the genitals to give a flatter and more feminine appearance. This can be done for a number of reasons - besides minimizing gender dysphoria, tucking can also allow transfeminine people to wear clothes that affirm their gender.  
While there are many benefits to tucking for transfeminine people, it is not without its health risks. It's extremely important to tuck safely! Tucking incorrectly or for extended periods of time can cause skin irritation, pain, and other harms. 
There are a number of ways one can tuck, such as using medical tape or gaffs. One of the downsides to medical tape is that you'll have to untuck to urinate, which means that many transfeminine people decrease their water consumption before and during tucking (putting them at increased risk of dehydration and urinary tract infections). For an in-depth discussion on how to tuck and tucking options, check out this article!
3. Makeup (and brushes, of course)
Makeup is a great way to change up your look and express yourself! Nowadays, there are a lot of options for you to choose from depending on your needs and preferences, which is great! On the other hand, though, makeup can get pretty expensive, and it's hard to know where to start. Check out this article by the Inquirer that goes through the ins and outs of makeup, including makeup products, palettes, and brushes! 
A little piece of advice from us: listen to your skin! It's important to read the ingredients list for potential allergens and things that might irritate your skin, especially if you have more sensitive skin. Also, make sure you clean your makeup brushes regularly! This will make sure your skin doesn't come in contact with any built-up dirt, which will reduce the chances of your skin getting irritated. It also helps your brushes last as long as they can, saving you money in the long-run!
4. Dilators
If you're a trans woman or a transfeminine person who's opted to have bottom surgery, dilators are an absolute must-have. Gender confirmation surgery can be immensely helpful in relieving gender dysphoria, but you have to be ready for the aftercare and recovery (which can take a while)! Dilating after MTF/N bottom surgery is an absolute must. 
After MTF/N bottom surgery, the body tends to register the result as a wound. Naturally, the body tries to heal it, which can lead to adverse effects such as shrinkage, development of scar tissue, and even complete closure. Dilation ensures that these things don't happen, and also greatly helps with maintaining the vaginal depth and improving skin elasticity for penetrative sex. That being said, it's important to follow your doctor's instructions for dilation to prevent any complications from arising, and to optimize the results of the surgery.
Make sure your dilators are all made with premium silicone, which is hypoallergenic, body-safe, unscented, and phthalate-free (so you don't have to worry about them containing anything nasty)! 
It's important to remember that MTF/N bottom surgery isn't for everyone, and undergoing gender confirmation surgery is a personal choice that shouldn't be taken lightly. If you decide that it isn't for you, it doesn't make you any less of a woman! It's what's on the inside that counts!
5. Skincare Products
Whether you're on HRT or not, it's important to care for your skin and make sure it's getting all the nutrients and moisture it needs. Every person's skin is different, so it's important to find what's best for you. That being said, there are a few things that are essential to a good skincare routine: a cleanser and a moisturizer.
When you look for a cleanser, it's important to find one that suits your needs. Whether you struggle with oily skin or dry skin, make sure you do your research and find the cleanser that works for you!
Moisturizers serve to prevent dryness, which can actually cause irritation and acne. Neutrogena's Hydro Boost Water Gel moisturizer contains hyaluronic acid, which is extremely effective in keeping the dryness away. As a bonus, it's great for sensitive skin and is lightweight, so you don't have to worry about feeling greasy!
6. Shaving Supplies
For many transgender women and transfeminine people, a good shaving routine is essential. To get that silky smooth skin, you're going to need good quality razors. More blades doesn't necessarily mean a better shave, so we recommend using a one or two-blade razor, since they're easier to control and they minimize the risks of nicks, razor burn, and ingrown hairs! One of our favorites is the Merkur Safety Razor, which has only one blade (so it's great for sensitive skin) and a short handle for better control. You also only replace the blade, which is recyclable, so it's more eco-friendly than cartridge razors (a plus from us)! It's important to switch your blades regularly to make sure that you're shaving with sharp razors every time.
Moisturizing after every shave is important in preventing itchy, dry, and irritated skin. A good after-shave balm both moisturizes your skin and relieves post-shave itchiness and redness, but many after shave balms are fragranced (meaning it might clash with your perfume)! That's why we recommend this unscented after-shave balm by the Art of Shaving, which does an amazing job at nourishing your skin and has been clinically tested for sensitive skin! 
7. Perfume
Smell is one of the most powerful of our five senses. It can make or break an outfit, and is one of the most significant ways we can convey our character and personality. That being said, a good perfume is essential in anyone's closet, no matter who they are. For trans women and transfeminine people, having a good perfume can make you feel irresistible, feminine, and confident!
Choosing a perfume can be a really personal process. The best perfume for you is the one that suits your personality and what you need for the occasion! When choosing a perfume, make sure you test it for a couple of hours, and not just for a couple of minutes. Fragrances are really complex, and they time to fully reveal themselves. Understanding fragrances and fragrance families can help you pick what kind of perfumes you want to try. A great way to try perfumes without committing to a full bottle are perfume subscription services, like Scentbird, which send you a few samples of perfume to try every month! 
8. Tights
… or pantyhose, or sheers, or stockings. Whatever you choose to call them, they're essential in any woman's wardrobe! Pantyhose can be a bit tricky to put on, but if you stick with it, they can give your outfit a boost of class and sophistication. They can make your legs look amazing too! (Bonus: don't have time to shave your legs? Throw on some tights!)
Tights come in a variety of deniers (or thicknesses), and it's definitely worth it to experiment and look for the ones that suit you, your lifestyle, and your preferences! In terms of essentials, though, we suggest that you look into black tights and nude tights. Remember, your nude tights should match your actual skin tone. Nude tights should be enhancing but should not steal the show! On the other hand, black tights are a wardrobe staple because of their versatility - you can go to the office, to dinner, or to a night out with the same pair of black tights! 
9. Conditioner
If you take care of your hair, your hair will take care of you. Number 9 on our list is a good conditioner, because it's one of the best ways to make sure that your hair gets all the nutrients it needs to stay healthy! It also prevents damage and breakage, which can lead to thinning hair. 
This conditioner bar from Ethique does all that good stuff, and is good for the environment! Ethique does away with plastic packaging completely and focuses on sustainability. Their packaging is all compostable, and the ingredients they use for their products are biodegradable. A win-win, in our books!
10. Nail Polish
Euphoria can come from the most unexpected places, and that includes having painted nails. 
As with many of the other items on this list, nail polish is another way to express yourself. Having painted nails can be empowering and affirming, and it's easy to learn to do on your own (especially since a lot of salons are closed because of the pandemic right now)! If you want more details about the types of nail polish there are, you can check out this article!
Not all nail polish is created equal, and some contain toxic ingredients that can harm you and your nails! For example, formaldehyde is commonly used in nail polish to harden nails, but over time can cause your nails to weaken and become brittle. They can also harm the environment, since when they're thrown away, these chemicals can seep into the soil. Try and find products that are free from all of these toxic ingredients!
11. Patience
Transitioning is a journey, and it can't be rushed! Patience is an absolute must-have in any transition, and believe us, it pays off! While things may not be moving as fast as you might like, if you take time to look back, you'll be surprised at how far you've already come (it helps if you keep a journal, so you can have more insight into the changes in your mindset and emotions)! 
As with many changes, it won't happen overnight. It's a constant process of trying and learning new things. Sometimes, things won't work out the way you think they will. Other times, you might be surprised at how well something turns out. Remember, transitioning is a process of rediscovering yourself, so it's extremely important to be patient with yourself too! 
12. Emotional Support
A transition comes with a lot of changes which can be difficult to deal with alone. In fact, we strongly recommend NOT going through a transition alone!
Having a solid support system, whether it be through friends or family, can help you through the rough times and celebrate the good times! For many transgender people, many experiences can only be understood by fellow trans people. Luckily, there are tons of social media platforms and local organizations full of people you share experiences with that you can join! They can be sources of great advice, wisdom, and just friendship in general! On many online forums, trans women come together just to give other people advice and tips on things like makeup and fashion, and they can be great resources, too!
Rethink.org has an extensive list of mental health support services and local peer groups specific to the needs of the LGBTQIA+ community that might be able to help you, if you're looking for support! They also offer online peer support, so you can access that whenever you need to, wherever you are!