6 Dutch shows with Trans Characters
Posted by Paxsies Underwear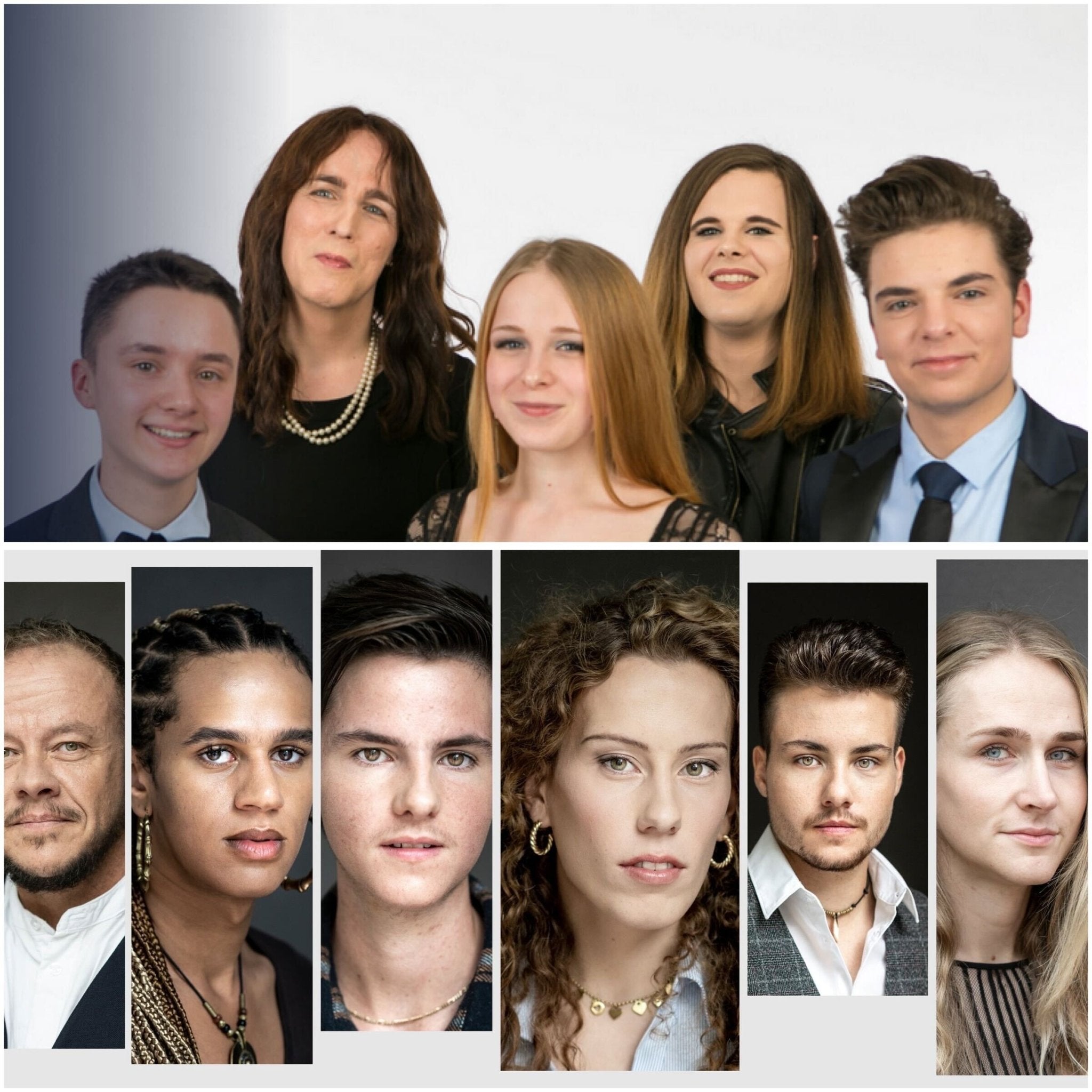 Representation on the screen is important for trans and non-binary people. It's important to see yourself reflected, to be able to relate and connect to characters on a deeper level. It's also important for cis people to see trans and non-binary characters as it enables more empathy and understanding. 
Unfortunately, trans and non-binary representation is not very common and often these characters are token side characters and/or insulting stereotypes. The media still has a long way to go before there's a bigger amount of good representation on-screen. However, in a positive light, the international media have made some strides when it comes to this representation. There are a few progressive cartoon shows and live action series and videogames featuring trans and non-binary characters who are even played or voiced by trans and non-binary actors.
In the Netherlands, where Paxsies is based, and Belgium there are also a few fictional series and non-fictional docu series that feature trans and non-binary people. The series listed here can be (re)watched online. Logically, these series are Dutch spoken and may have Dutch subtitles available.

CW for a few mentions/brief discussion of suicide (in M/V/X, Liefdestips aan mezelf)
Hij, zij, hen (previously Hij is een Zij)
Hij, zij, hen (He, she, they, previously called He is a She) is a non-fictional documentary series that follows multiple transgender and non-binary people living in the Netherlands. The first seasons were presented by Arie Boomsma (2014-2017) and are taken over by Jan Kooijman (2017- present). 
Each season, the show follows a few trans and/or non-binary people during their social and/or medical transition. There are coming-outs to friends, family, school or the workplace. Sometimes the focus is on a gender-affirming surgery such as top surgery or a feminizing facial procedure. In season 6, the most recent season, the series changed its name to reflect the times and include a wider view on pronouns. This happened with the help of the Dutch trans community and their allies, who pointed out that the old title (He is a She) perpetuates a binary view on gender identity and transition. Just like the title change, the community pointed out the lack of professionals with lived experiences in the previous seasons. That's why in this season, famous Dutch trans people were invited to help the participants in their gender journey. Sam Bettens (Flemish trans man & lead singer of K's Choice), Thorn de Vries (non-binary, actor) and Lisa van Ginneken (trans woman, politician) are part of the cast.
Watch all seasons here.


M/V/X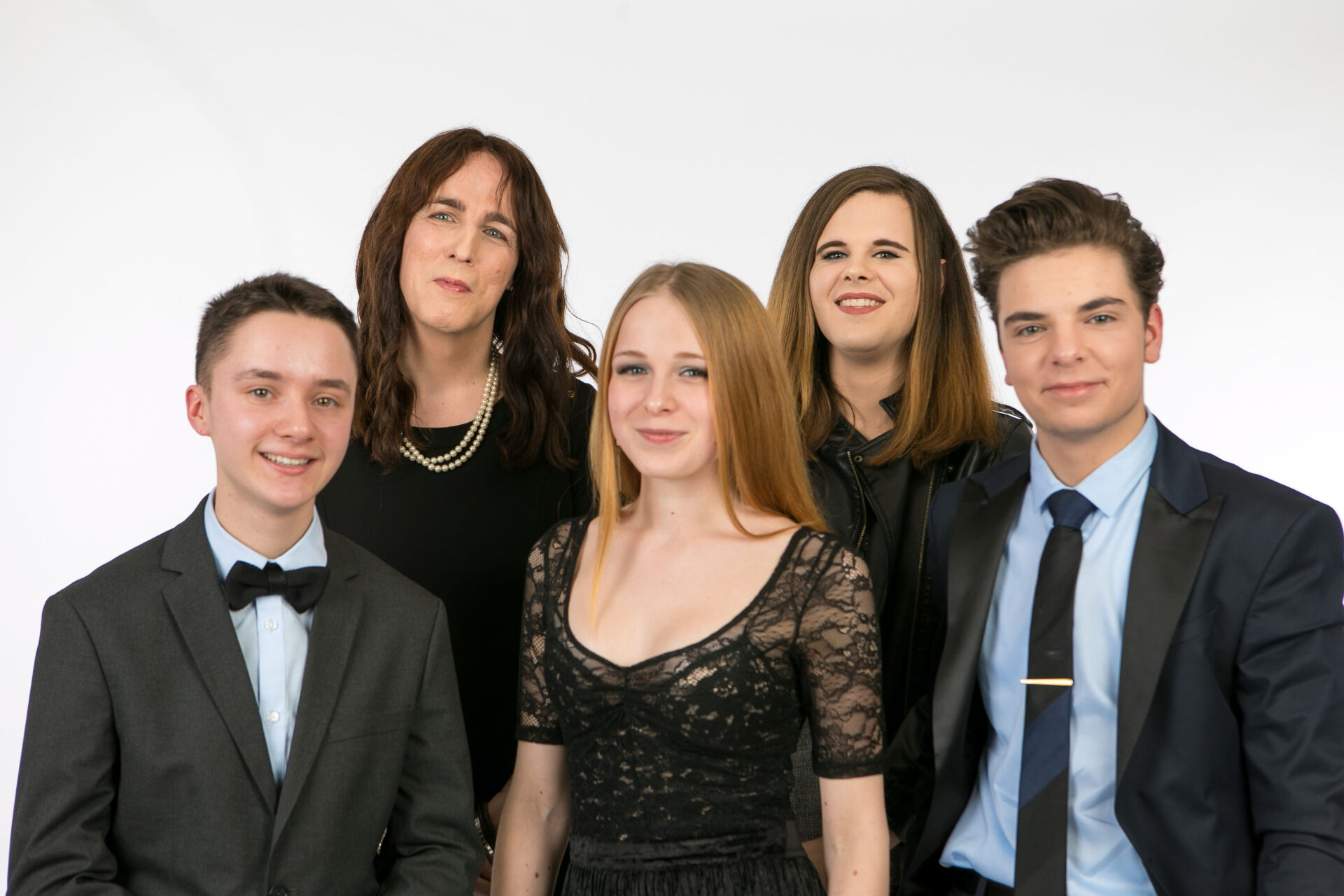 M/V/X could be seen as a Flemish version of Hij, zij, hen. In this 2018 documentary of 4 episodes, VRT follows five transgender people in Belgium during their transition. They show how the transition influences and impacts the trans people, but also how their environment reacts. For example, trans man Senne Misplon gives a birthday party for his friends and family to celebrate his new identity, trans man Dylano is ready for his top surgery and Selina gets more info about her surgery. The series also shows how an appointment at the UZ Ghent could go, filming interviews with endocrinologist Professor Guy T'Sjoen. 
Sadly, not long after the series aired on national TV, one of the participants, Paulien committed suicide due to the continuous transphobia she faced in her life.
Watch the docu here.
SpangaS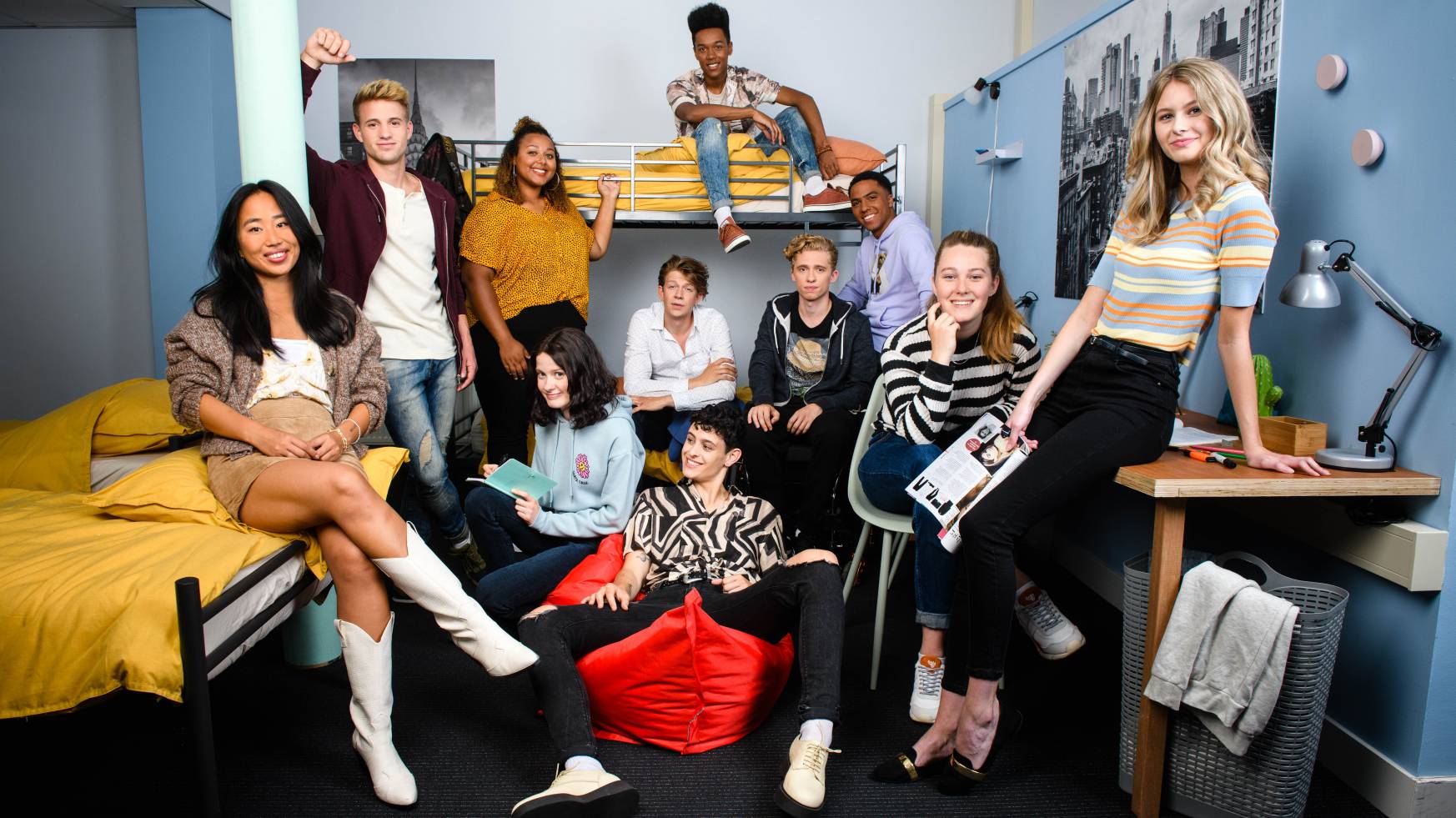 SpangaS is a fictional youth series that has always tried to tackle contemporary issues young adolescents have. The series takes place at the Spangalis College. It follows a similar format as the Canadian series DeGrassi, albeit for a younger audience. The series discusses topics such as love, relationships, family drama, sex, drug use, etc. SpangaS is also the first Dutch series to feature a non-binary character, played by non-binary actor Thorn de Vries.
Watch the series here.
Anne+ series and Anne+ the Movie
Anne+ started as a web series that got a second season which got streamed on Netflix and Amazon Prime. The series revolves about the young lesbian Anne and her tumultuous but also everyday life in Amsterdam. Every episode focuses on her relationship with her friends and her (ex) girlfriends. In season 2 one episode features a trans man, who's become the new partner of Lily, one of Anne's exes.
In the movie starring several main characters from the series, Anne meets Lou, a non-binary drag artist. Lou teaches Anne more about herself and the fluidity of gender and sexuality. The two share an intimate sex scene, something that's rarely portrayed (positively) in the media. 
Fun fact: Lou was wearing our gender-neutral pride boxers in this steamy, queer love-making scene.
Selfmade Man Pilot (discontinued)
This series was part of the 3LAB Serie Contest 2020 of the NPO3. It was created in collaboration with NTR and the ANNE+ Stichting to make a series with a trans guy in the lead role. The pilot was directed by Flip Zonne Zuijderland with Matthew Schwarz as main character Mason who recently had his first intake appointment at the gender clinic.
Alas, this series didn't win but you can still watch the pilot here and check the Insta account here.
Liefdestips aan mezelf
This Flemish GoPlay series was created by the first Belgian non-binary director Charlie Dewulf. Each episode is named after the premise of the series' title: Love tips to myself. The series looks into the life of Olivia Jacobs and her experiences with love and mental health. She is joined by a broad cast of characters with whom she shares different relationships whether that's platonic, romantic or sexual. The show doesn't shy away to address topics such as queerness, suicide, sex or gender identity as is the case with the character of Billie, played by non-binary actor Jean Janssen. Outside the series, the cast also made sure to practice what they preach. They promote the importance of mental health and to talk about it with others. This hits extra close to home for director Charlie Dewulf who had lost both their parents to suicide while making this series. Having a support network is extra important in these situations.
Watch the series online here.